Episodes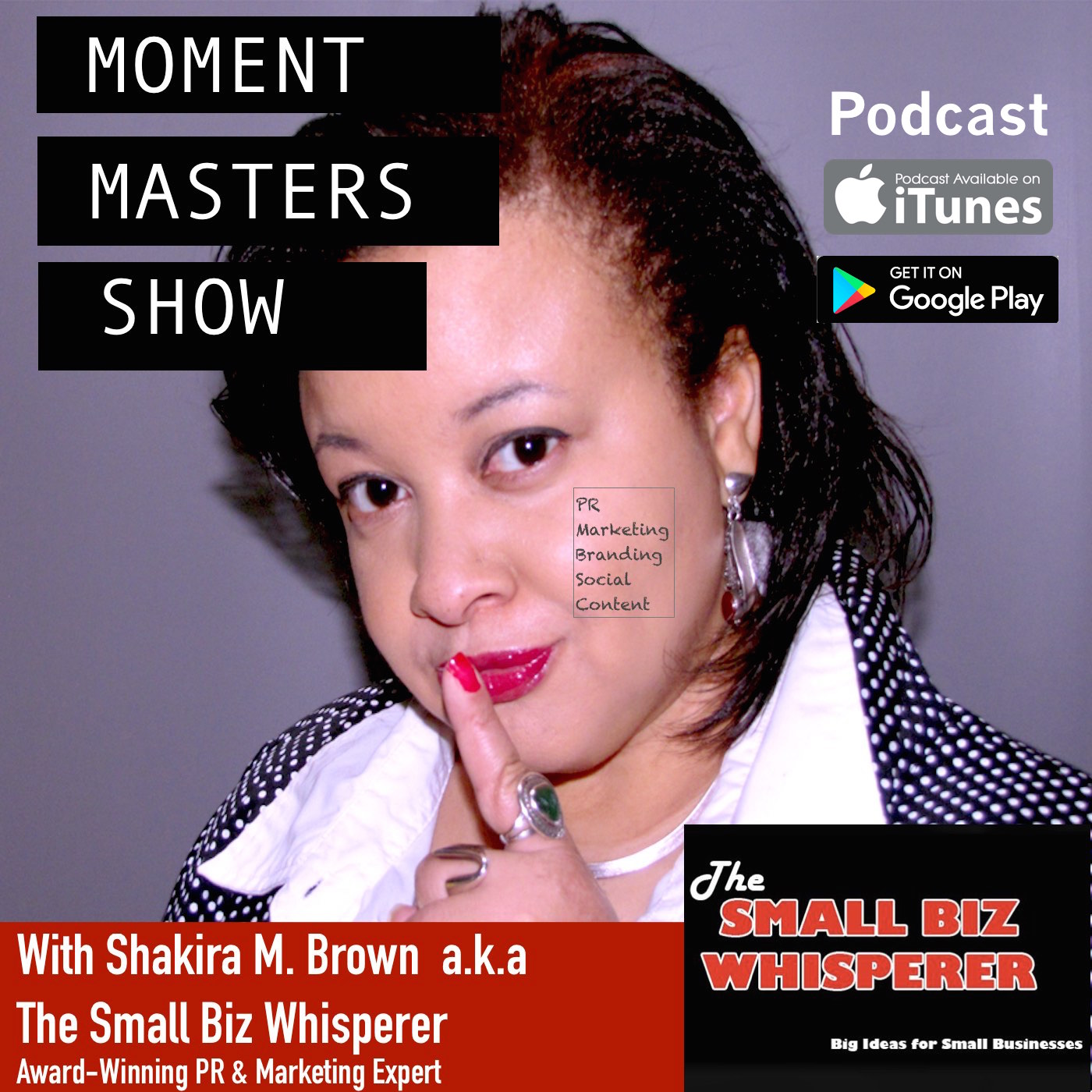 Tuesday Jan 31, 2017
Tuesday Jan 31, 2017
In this episode of the Moment Masters Show – show host Shakira M. Brown (The Small Biz Whisperer) chats about mastering personal connections with Alan Samuel Cohen who is a career catalyst, business accelerator and Coach Provocateur.
This episode is shares smart ways to take your business connections and relationships to the next level. Alan really knows his stuff and makes leadership and connections his life's mission. If you want to go beyond the handshake and business card exchange to create connections that spawn opportunity, then check out this episode.
If you like what Alan has to say, you have the opportunity to meet him in person at Growth & Success Con 2017 on March 21, 2017 in New Jersey. Alan is among 20 business experts locked in to share their small business growth and success expertise. Don't Miss it - Register now at growthsuccesscon.com
Note: There were some audio issues with this episode but it is still fantastic.
Check out these Websites: http://growthsuccesscon.com and http://pradviser.net 
Follow Me: @SmallBizWhisper
Subscribe to this Podcast in iTunes (please leave a review if you like what you hear!)
Subscribe to this Podcast in Google Play
Subscribe to this Podcast in Stitcher 
LEARN EVEN MORE:
For even more small business mastery tips attend Growth & Success Con 2017,where you can meet and learn from Shakira in-person along with 20 other business gurus will share their expert advice to run more profitable business to 100 entrepreneurs like you. It takes place March 21, 2017 for more details visit, http://growthsuccesscon.com for agenda details and location.
Show Notes
To pick up Alan's books, request a free consultation or to access his free e-book visit his website at http://www.alansamuelcohen.com/