Episodes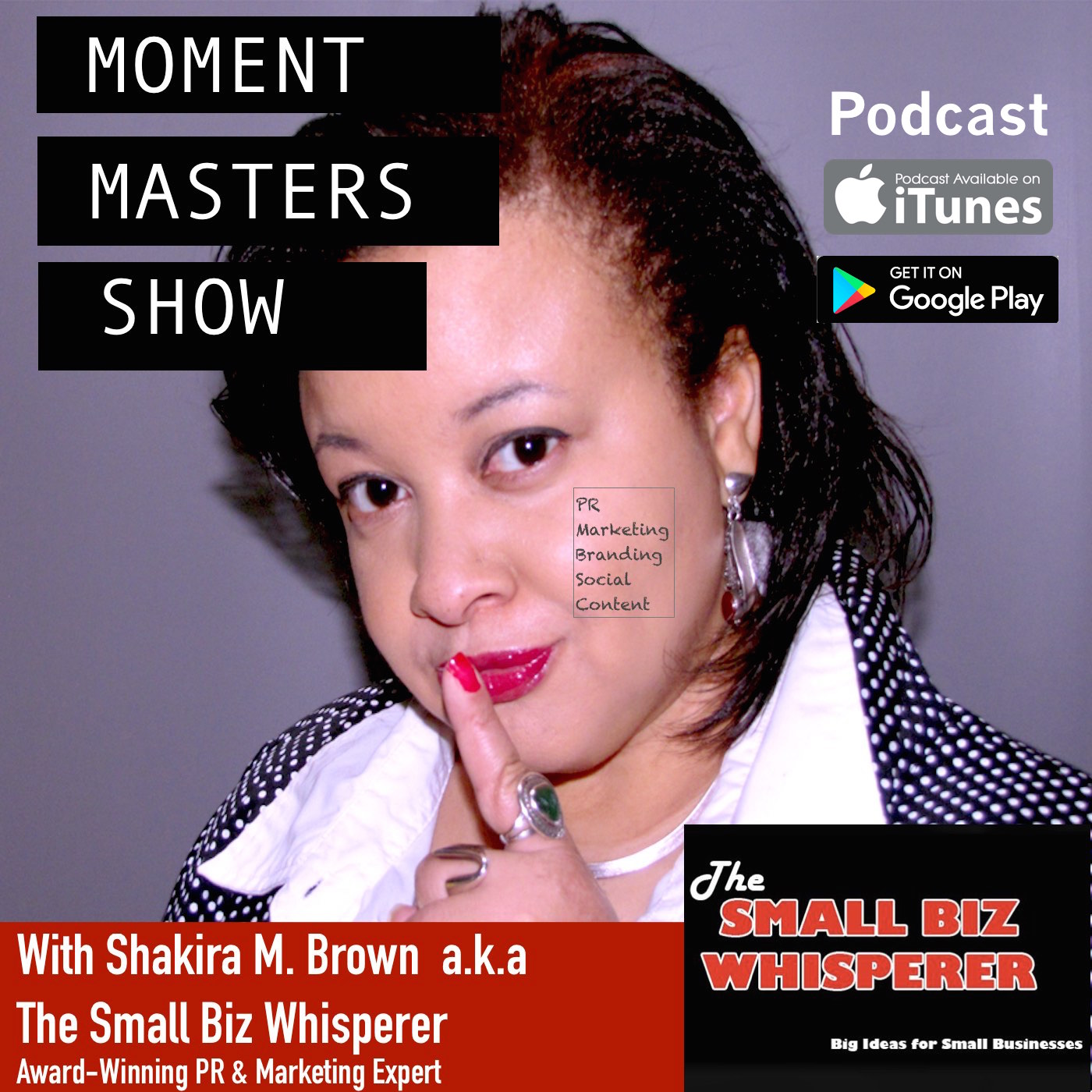 Tuesday Jun 20, 2017
Tuesday Jun 20, 2017
In this episode Shakira Brown a.k.a The Small Biz Whisperer is joined by legendary fitness entrepreneur Bedros Keuilian who went from starting as self-described clueless entrepreneur and evolved into a kick ass CEO who turned his small personal training business into a multi-million dollar enterprise. Now Bedros advises and consults with entrepreneurs from all industries to share his insights and strategies for six and seven figure success. Through his workshops and speaking engagements, Bedros trains eager business leaders how to master the art of what he calls, "Getting Shit Done."
Bedros is a high performance business consultant and the founder CEO of the fastest growing fitness franchise; Fit Body Boot Camp. He's known as the hidden genius that entrepreneurs and New York Times Best Selling authors turn to when they want to sell more of their products, services, books and high level coaching and consulting programs. 
Bedros is best known for his ability to help his clients quickly establish expert and authority positioning so they can become the industry recognized leaders in their field. He's famous for helping 24 of his clients go from being in debt to growing 7 figure generating empires, and helping thousands more turn their passion into multiple six figure businesses. 
You will learn about his early beginnings as a child immigrant from communist Soviet Union to his brilliant success in leveraging his "Immigrant Edge." Wanna learn how to really get shit done? Listen to this episode.
Show Notes
Sign-Up for Private Brand Coaching for Your Small Business with The Small Biz Whisperer

Check out this Websites: http://njprexpert.com
Follow Me on Twitter: @SmallBizWhisper
Subscribe to this Podcast in iTunes (please leave a review if you like what you hear!)
Subscribe to this Podcast in Google Play
Subscribe to this Podcast in Stitcher 
Interview Notes for Bedros K. :
Check out Bedros on Facebook- https://www.facebook.com/FitnessMarketing/
Learn more about his strategies -  http://bedroskeuilian.com/, http://7figuremastermind.com/ and http://renegadefitnessmarketing.com/
Check out his fitness products - http://www.keuilian.com/
Buy the Books Bedros Mentioned on the Show:
The E-Myth Revisited by Michael Gerber - if you have not read this book, well you need to now  (via Amazon.com)
The Perfect Day Formula: How to Own the Day And Control Your Life 
(via Amazon.com)
Be a guest on Moment Masters Show
- email podcast@momentmasters.com