Episodes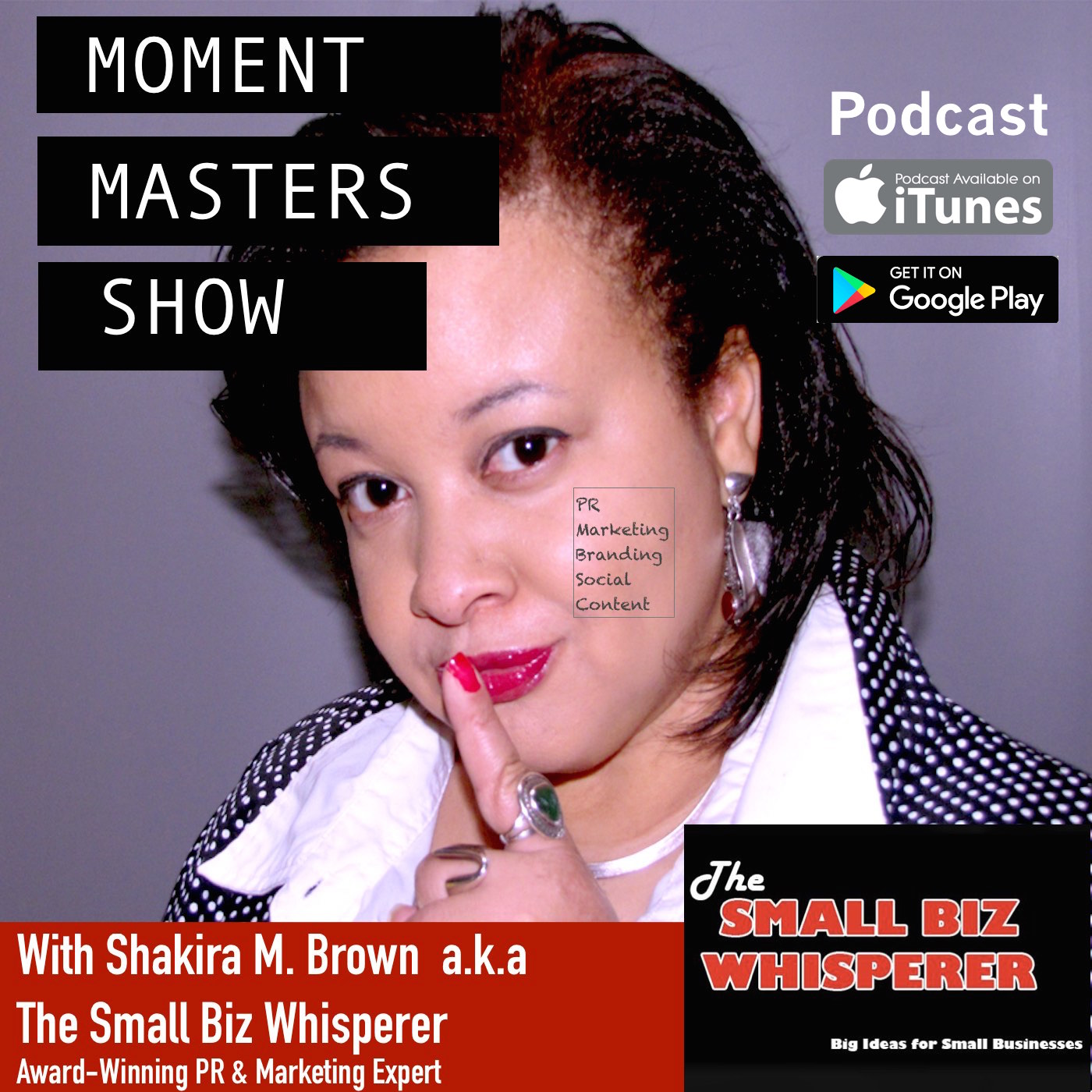 Tuesday May 02, 2017
Tuesday May 02, 2017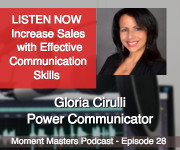 In this episode Shakira M. Brown a.k.a The Small Biz Whisperer gets down to sales communication basics with Gloria Cirulli, a self-proclaimed powerhouse communicator in speaking, training, networking and writing shares her in-depth knowledge of effective communications to create sales messages that resonate.
Gloria says that people who believe they have the "gift of gab" often are missing the mark because communication is not just speaking or writing – its about listening and the power of observation. 
Our conversation hones in on how using silence allows most people to better communicate. In addition Gloria shares her insights on why people who feel like they are "terrible at selling" actually just need to be stronger communicators to be able to ask for a sale or ask to be paid.
Gloria's background also includes bringing together entrepreneurs and professionals to share their expertise she does a lot that through the eWomen Network. Gloria is a monthly columnist for the Gannett syndicationGloria is a contributing author, in the books "Breakthrough RESULTS, Get RESULTS!" and "Remarkable RESULTS!" Our conversation includes lots of helpful tips to take your sales game up a few notches to help you be a better listener to find what exactly your prospects want and need. Enjoy it?
Special Offer: Communicate Better with a Clearer Message:
Do you feel you have great product or service but continue to struggle at getting people to buy it? Maybe when you are out networking and you try to explain it everyone looks at you confused? Or perhaps you just don't know how best to clarify you message? Well I have a program for you. My private intensive brand program is designed for someone like you who is ambitious and works hard on your business and is ready to invest in your future success.
My Private Intensive Brand Coaching progam begins by reviewing the new brand's reason for being, its value proposition, and its mission in the marketplace. Often, we help to refine and strengthen that proposition. Get the help you need to clarify your business message TODAY. Click the button below.  
Check out this Websites: http://njprexpert.com
Follow Me on Twitter: @SmallBizWhisper
Subscribe to this Podcast in iTunes (please leave a review if you like what you hear!)
Subscribe to this Podcast in Google Play
Subscribe to this Podcast in Stitcher 
Show Notes:
Check out Gloria's website : http://gloriacirulli.com
Reach out to her about her special offer 732-266-3293
Take the Bank Code Challenge at: http://mybankcode.com/gloriac
Be a guest on Moment Masters Show - email podcast@momentmasters.com