Episodes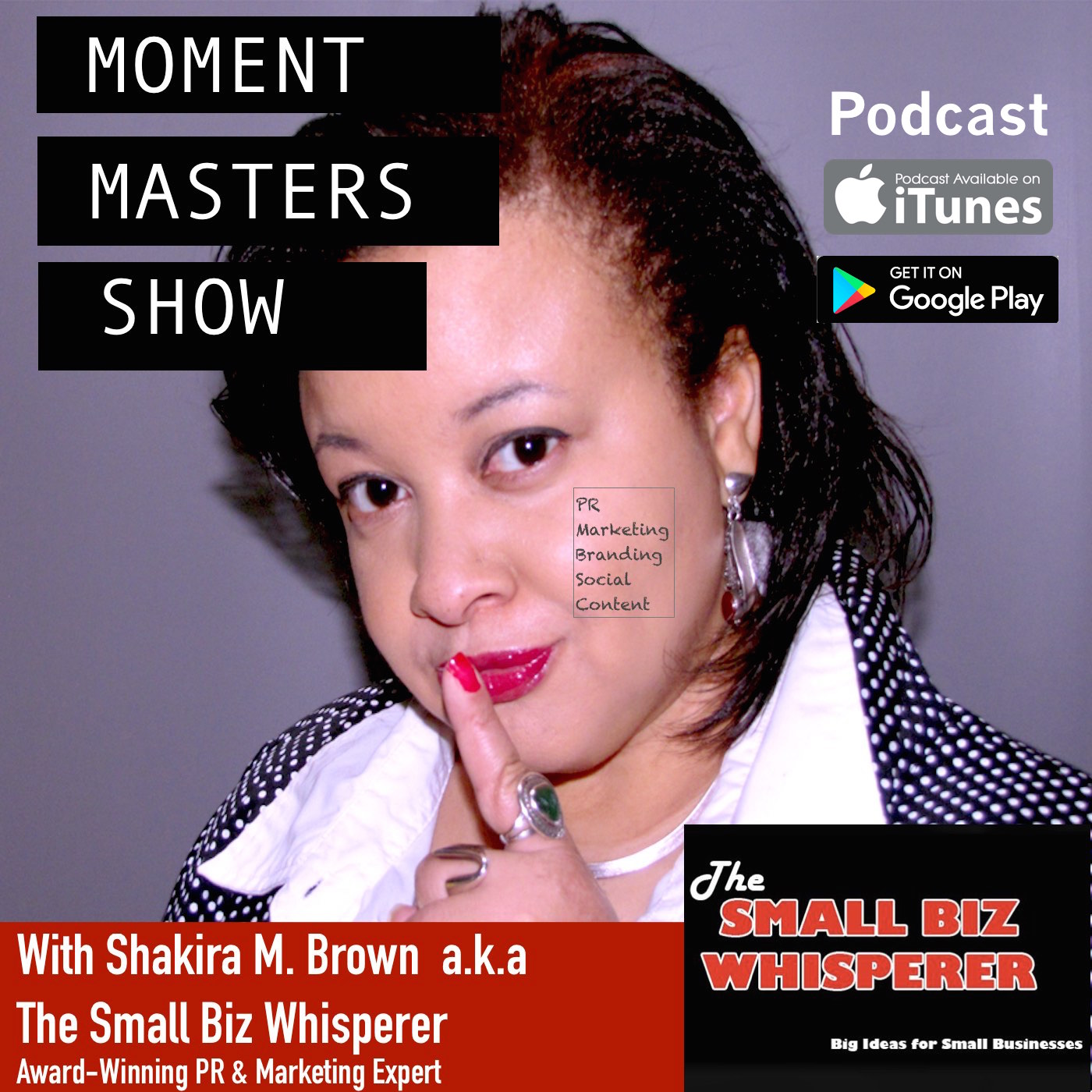 Friday Jul 29, 2016
Friday Jul 29, 2016
In Episode 3 of Moment Masters Show, host Shakira M. Brown a.k.a. The Small Biz Whisperer (award-winning Small Business PR & Marketing Expert) covers the very important topic of mastering the moment of getting paid. Have a problem asking for the fees you really want? Do you procrastinate on your billing? Has a client stiffed you on a bill? This podcast is for you. The episodes provides the tips YOU need to getting the money you deserve by:
Seizing the moment customers are ready to pay YOU

Getting what you are worth 

Focusing on receivables 
Listen to this podcast to hear the strategies you need to get paid and grow your business NOW. 
More FREE Stuff: Click here to sign up for a 100% FREE webinar 
My Website: http://smallbizwhisperer.com
Follow Me: @SmallBizWhisper
Subscribe to this Podcast in iTunes