Episodes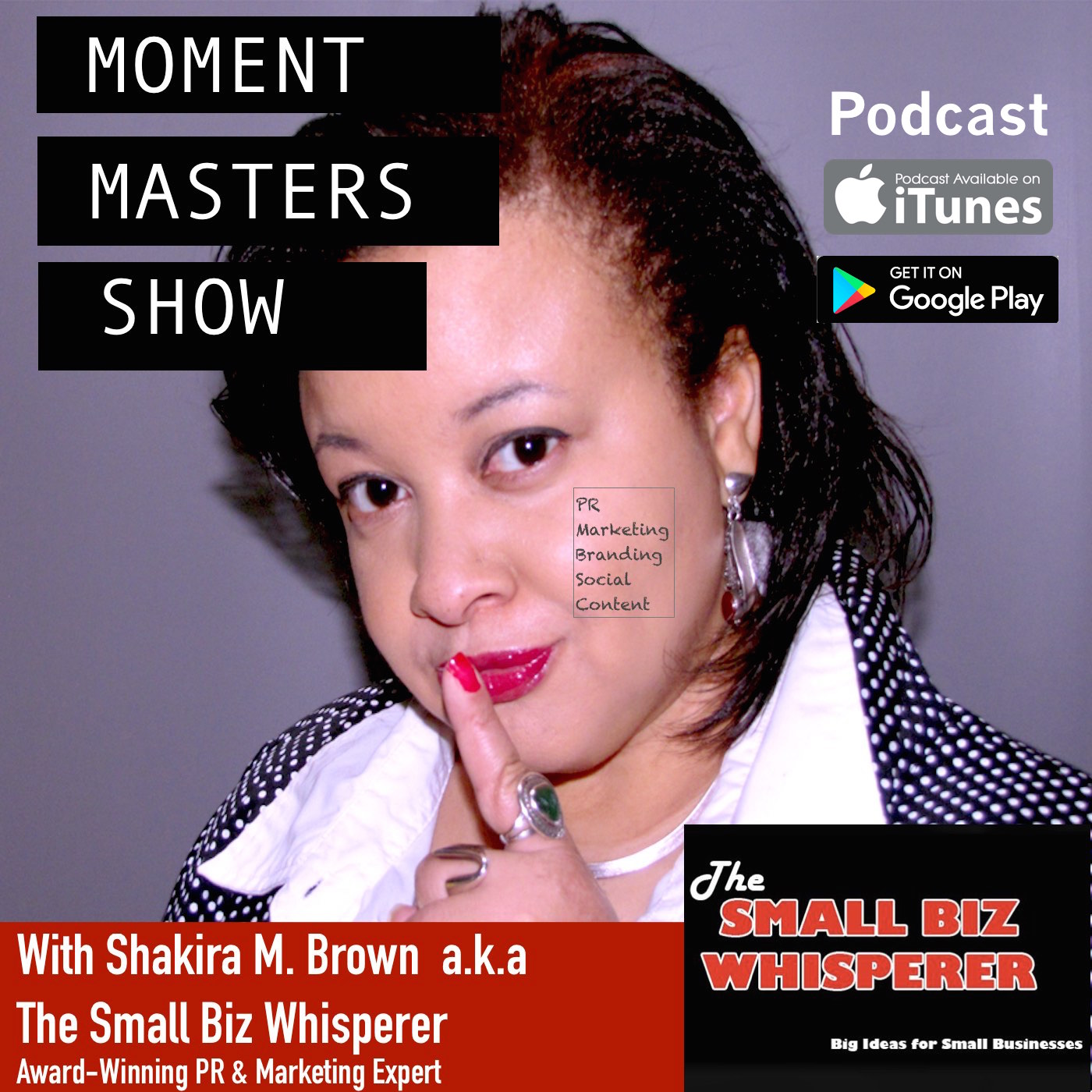 Monday Aug 22, 2016
Monday Aug 22, 2016
Episode 5 of the Moment Masters Show covers the very popular small business concept of LETTING GO and ACCEPTING REALITY. The episode digs in deep about letting go of certain mindsets that might be holding you back from greater success. In this episode, show host Shakira M. Brown, The Small Biz Whisperer reviews some classic stories of letting go that will help YOU break through the roadblocks preventing you from mastering moments throughout your small business. 
Topics covered include letting go of: Fear, What Doesn't Work and Personal Beliefs.
Listen to this podcast to hear the strategies you need to get out of your own way and to move your business forward.
Websites: http://smallbizwhisperer.com and http://pradviser.net 
Follow Me: @SmallBizWhisper
Subscribe to this Podcast in iTunes (please leave a review if you like what you hear!)