Episodes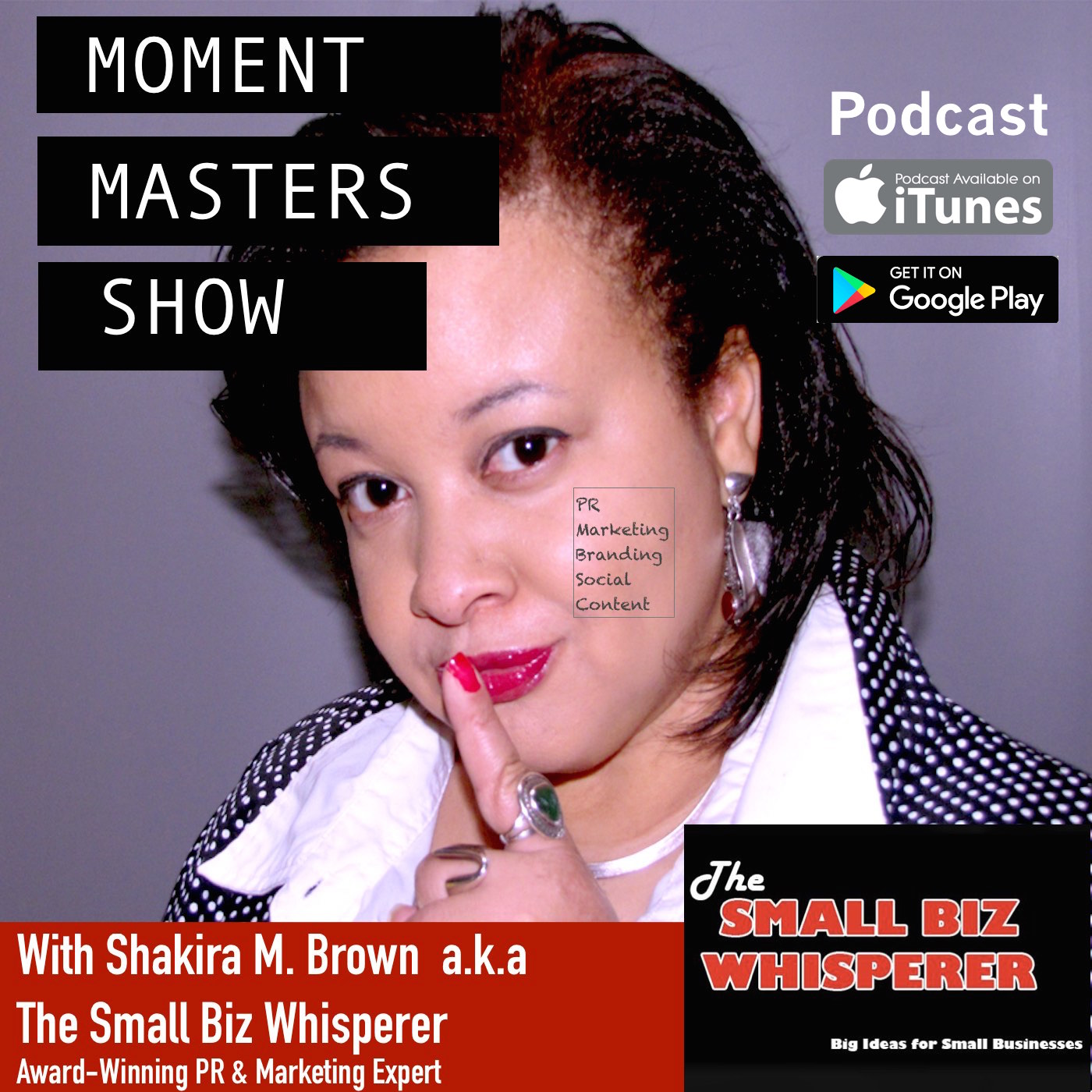 Monday Jan 01, 2018
Monday Jan 01, 2018
In this special "Fortune Cookie" episode of the Moment Masters Show Shakira Brown a.k.a The Small Biz Whisperer tackles the prickly subject of small business owners owning up to their constant dysfunction.
The theme of the episode is based on a fortune message she discovered in her fortune cookie stating, "Not to alter one's faults is to be a faulty indeed."
The Small Biz Whisperers fortune cookie conjured up thoughts about why many small businesses fail and how often the failure of entrepreneurs to right their faults block their success.
Shakira shares three stories of small business owners so stuck in their faulty ways that it prevents them from getting the results that they truly desire and desperately need to stay afloat.
During the episode she unpacks how many business owners make the unofficial definition of insanity said to be "doing the same thing over and over again and expecting a different result" all too true.
This episode clearly highlights how small business leaders struggle because they are ineffective at getting out of their own way and as a result lose an incredible amount of money, profit and opportunity which sometimes leads the businesses to close for good.
Most importantly, in this episode small business owners LIKE YOU will be able to see how failing to implement a strategy around any aspect of your business will never yield the results you want.
Shakira Brown, The Small Biz Whisperer tells it like it is, "If you feel like you can do everything you're wrong. If you feel like you will survive the first three years of your business by doing everything yourself to save money you're wrong. Everybody needs to invest in their business and hire people who are great at what THEY do. Find a budget to do it."
Listen to this episode to be inspired to make the changes necessary to become a Functional Entrepreneurtm to grow the business YOU really want.
Attn: Small Business Owners! Register Free for Growth & Success Con 2018 Virtual Conference.
Claim your spot now:
Need to clarify your message or personal brand? Sign-Up for a free consultation for a limited time
Learn more about how to hire Shakira to help you with your business or to speak at your next event: http://shakirabrown.com
Follow Me on Twitter: @SmallBizWhisper
Subscribe to this Podcast in iTunes (please leave a review if you like what you hear!)
Subscribe to this Podcast in Google Play
Subscribe to this Podcast in Stitcher 
Be a guest on Moment Masters Show
- email podcast@momentmasters.com