Episodes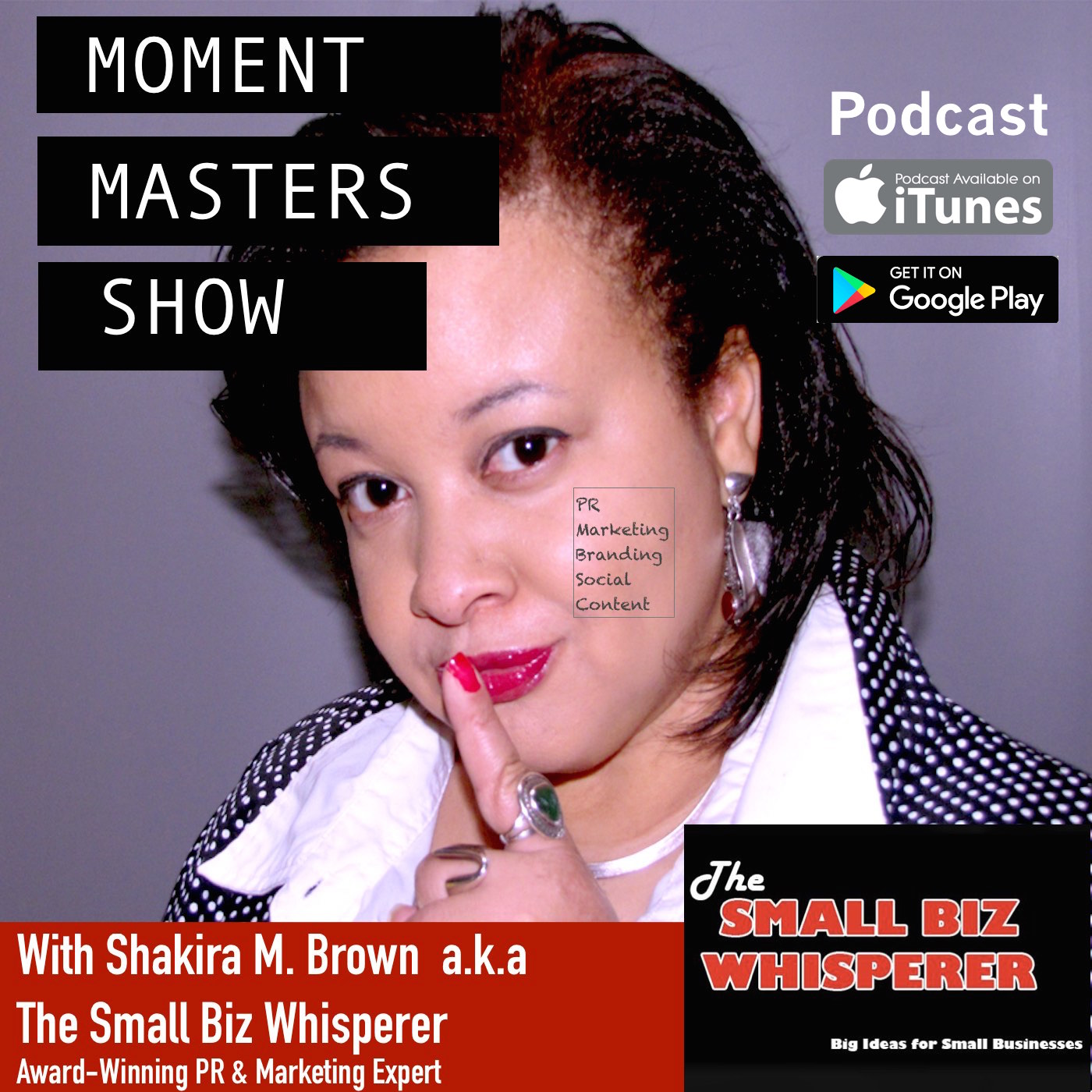 Thursday Feb 16, 2017
Thursday Feb 16, 2017
In this episode, show host, Shakira M. Brown a.k.a The Small Biz Whisperer, interviews Michael Shapiro is the CEO and Publisher of TAPinto.net, a network of more than 60 independently owned and operated online HYPER local newspapers in New Jersey and New York with over 5.2M readers.
Michael is a pioneer of the hyper local news genre. He shares how he recognized an opportunity to fill a avoid with his simple business idea to create a website that would focus on his small New Jersey town during a time when traditional local news outlets were folding. Filling a void with your business idea is probably one of the best ways to be positioned for growth and success. Hear Michael's story of how his idea began to compete with a major tech giant in this modern media and gain valuable insights on how you can do the same.
Shakira M. Brown is also the CEO of SMB Strategic Media LLC a public relations and branding firm (www.pradviser.net).
Check out these Websites: http://growthsuccesscon.com and http://pradviser.net 
Follow Me: @SmallBizWhisper
Subscribe to this Podcast in iTunes (please leave a review if you like what you hear!)
Subscribe to this Podcast in Google Play
Subscribe to this Podcast in Stitcher 
LEARN EVEN MORE:
MEET MICHAEL SHAPIRO IN PERSON
For even more small business mastery tips attend Growth & Success Con 2017,where you can meet and learn from Shakira in-person along with 20 other business gurus will share their expert advice to run more profitable business to 100 entrepreneurs like you. It takes place March 21, 2017 for more details visit, http://growthsuccesscon.com for agenda details and location.
SHOW NOTES:
If you are interested in starting your own TapInto franchise get in touch with www.starttap.net or reach out to Michael directly via his mobile 908-370-1158 mshapiro[at]tapinto.net