Episodes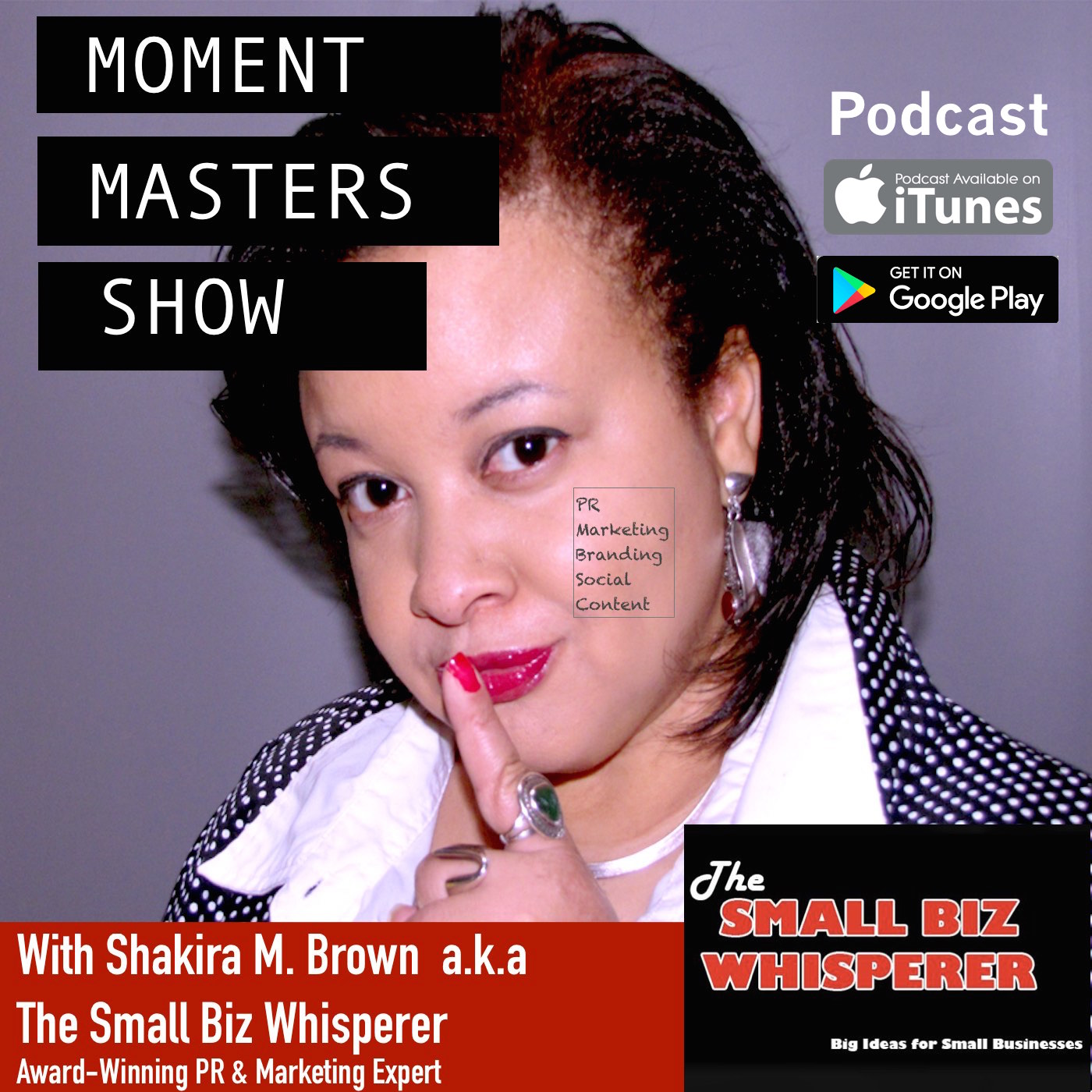 Friday Jul 28, 2017
Friday Jul 28, 2017
In this episode Shakira Brown a.k.a The Small Biz Whisperer speaks with life hacker entrepreneur and accidental author Roy Huff. Roy has an inspiring story. After graduating high school a year early, he moved to Hawaii at the age of seventeen with only $100 in his pocket to start a new life to escape the cycle of poverty in his family. He has since become a very successful author and has earned five degrees in four different disciplines spanning liberal arts, history, education, and geoscience. He has worked on projects such as NASA's GOES-R Proving Ground and has co-authored peer-reviewed research, which has graced the cover of the Bulletin of the American Meteorological Society (BAMS).
Roy is no stranger to the rewards of hardwork and knows that it is a means to an end,"A person could buy into their own hype and think that the reason they have done well up to a certain point is because they are intelligent, have good genes or whatever. But the simple truth is it comes down to deliberate practice and the amount of effort they can put in to doing something."
Today, Roy is committed to promoting education, applied science, individuality, creativity, and above all, hope. He grew up on the East Coast, but has lived in Hawaii for more than half his life where he currently resides and creates new worlds with the stroke of his pen.
Listen to this episode to learn a bit about his journey and also hear about what's in his self-help book, Think Smart, Not Hard, which shares some of the strategies he has learned to achieve success and happiness. Be inspired by Roy's story of perseverance and ingenuity to break free of any personal roadblocks you may be facing.
Show Notes
Need to clarify your message or personal brand? Sign-Up for Private Brand Coaching for Your Small Business with Shakira M. Brown The Small Biz Whisperer

Learn more about how to hire Shakira to help you with your business: http://shakirabrown.com
Follow Me on Twitter: @SmallBizWhisper
Subscribe to this Podcast in iTunes (please leave a review if you like what you hear!)
Subscribe to this Podcast in Google Play
Subscribe to this Podcast in Stitcher 
Buy Roy's Books
Think Smart Not Hard: 52 Key Principles to Success and Happiness by Roy Huff
Everville Box of Set of 3 - by Roy Huff
Other Books Roy Mentioned
The E-Myth Revisited by Michael Gerber - if you have not read this book, well you need to now  (via Amazon.com)
Think and Grow Rich by Napolean Hill
Tools of Titans: The Tactics, Routines, and Habits of Billionaires, Icons, and World-Class Performers by Tim Ferriss
Connect with Roy
Links: Website http://royhuff.net
Instragram @owensageblog
Twitter @evervillefans
Facebook https://www.facebook.com/Roy-Huff-214605332007995/ 
Goodreads https://www.goodreads.com/evervillefans ; 
Be a guest on Moment Masters Show
- email podcast@momentmasters.com