Episodes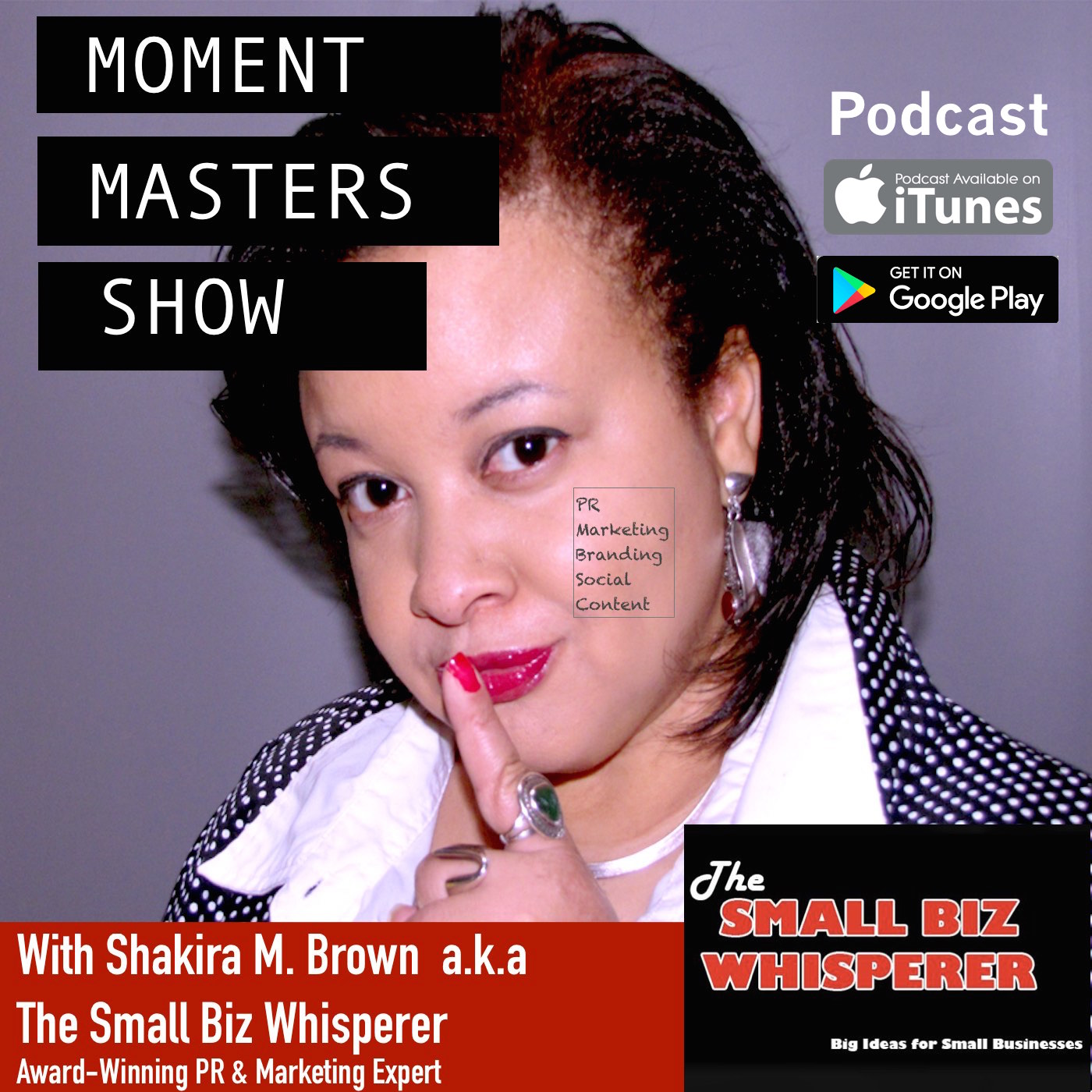 Sunday Jan 29, 2017
Sunday Jan 29, 2017
People who manage to get a lot accomplished each day aren't superhuman, they've just mastered a few simple habits. Some may be easy to guess: Keep your desk organized and aim for around eight hours of sleep a night.
In this episode, Moment Masters Show Host Shakira M. Brown a.k.a. Small Biz Whisperer interviews Bill Walton, President of Bill Walton Sales Training, a national authority on client acquisition, who provides helpful strategies to help you rethink productivity in a way that will provide you with not only more efficiency but also a better sales strategy. Now who wouldn't want that? Bill Walton is also one of 20 panelists locked in to participate in Growth & Success Con 2017, the small business conference designed by small business owners for small business owners taking place on March 21, 2017 in New Jersey. For registration and details visit growthsuccesscon.com.
Check out these Websites: http://growthsuccesscon.com and http://pradviser.net 
Follow Me: @SmallBizWhisper
Subscribe to this Podcast in iTunes (please leave a review if you like what you hear!)
Subscribe to this Podcast in Google Play
Subscribe to this Podcast in Stitcher 
LEARN EVEN MORE:
For even more small business mastery tips attend Growth & Success Con 2017,where you can meet and learn from Shakira in-person along with 20 other business gurus will share their expert advice to run more profitable business to 100 entrepreneurs like you. It takes place March 21, 2017 for more details visit, http://growthsuccesscon.com for agenda details and location.
Show Notes
Check out Bill Walton Sales Traing blog - http://www.billwaltonsalestraining.com/blog
Find him on Linkeding: https://www.linkedin.com/company/bill-walton-sales-training
Bill's Linkedin Client Acquisition Group - https://www.linkedin.com/groups/8587976/profile