Episodes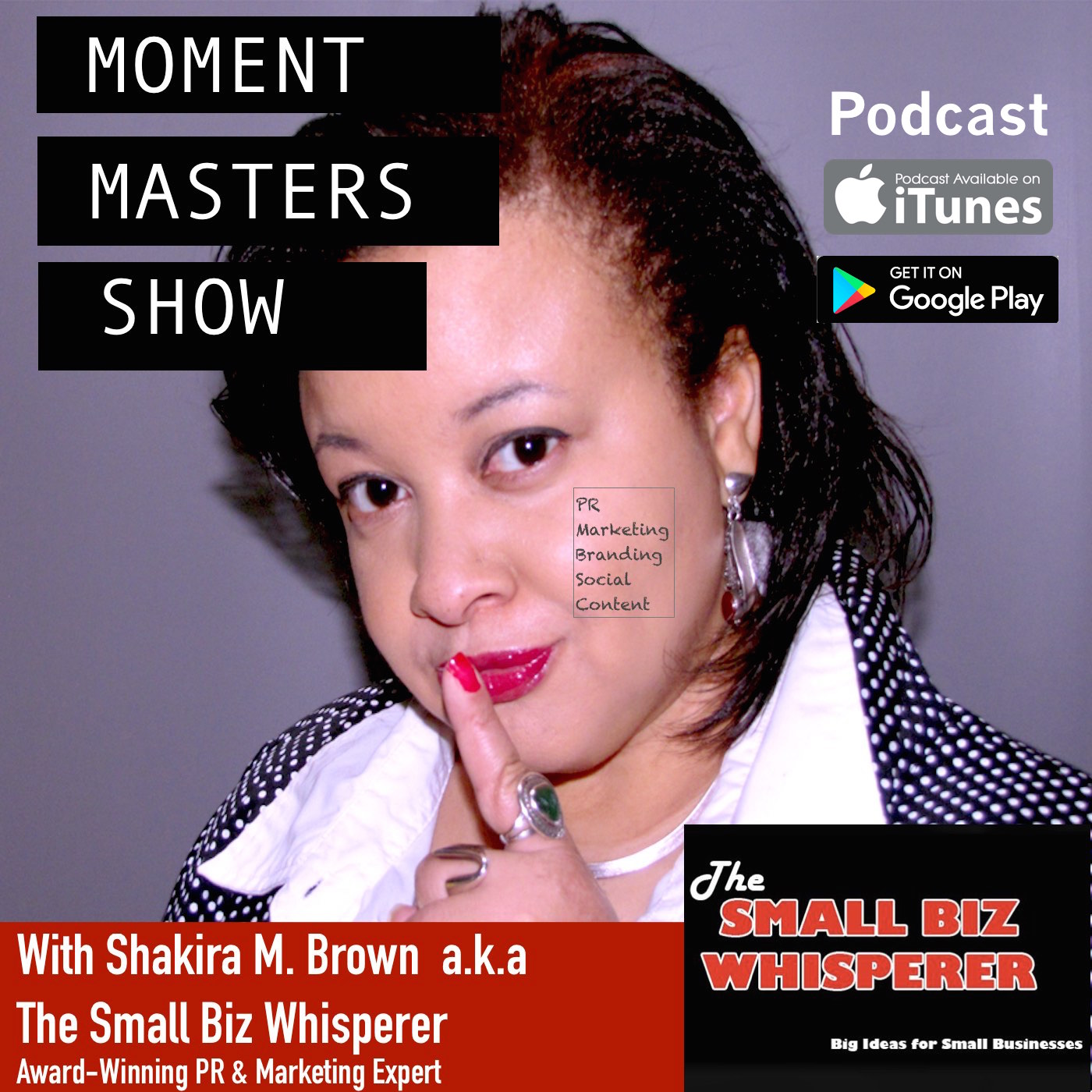 Saturday Dec 17, 2016
Saturday Dec 17, 2016
In this episode of the Moment Masters Show, Shakira M. Brown aka The Small Biz Whisperer tackles the concept of taking your business seriously by delegating the things that other people should be doing. Learn why trying to save money by doing everything yourself is detrimental to your ongoing success. Find out why every small business owner should be asking themselves this question: "Do You Want to Be In Business Or Out of Business?"

Listen to this episode if you know that your business needs to grow, but you personally get in the way of that growth by making excuses and finding reasons why you shouldn't do something. You know who you are.

For more episodes visit, http://momentmasters.com
Websites: http://growthsuccesscon.com, http://smallbizwhisperer.com and http://pradviser.net 
Follow Me: @SmallBizWhisper
Subscribe to this Podcast in iTunes (please leave a review if you like what you hear!)
Subscribe to this Podcast in Google Play
Subscribe to this Podcast in Stitcher 
LEARN EVEN MORE:
For even more small business mastery tips attend Growth & Success Con 2017,where you can meet and learn from Shakira in-person along with 20 other business gurus will share their expert advice to run more profitable business to 100 entrepreneurs like you. It takes place March 21, 2017 for more details visit, http://growthsuccesscon.com for agenda details and location.